We've put together a list of our top five things to do in Boracay – This list is populated with our all-time best selling activities. Choosing the right activity will have an impact on how successful and relaxing your holiday is; we've made brief notes about each of the activities that should help you decide which experience will really push your leisure time to the next level. What are your top 5 things to do in Boracay? leave us your comments below!

The Sunset cruise is a run-away winner over the last decade. Large & stable boats provide excellent opportunities to get wonderful photos of your vacation without the need to worry about your camera or your kids falling overboard. Prices have come down significantly in recent years and it's a highly recommended activity. The relatively short duration of the activity makes it easy to fit into almost any schedule and it's too long to bore the kids. Simply a great choice if you're looking for something to do in Boracay.
Tips & Details
Bring: Swimsuit – this boat stops for water activities everyone can enjoy. Snorkel over the reef, paddle around the boat, relax on tubes.
Do: Have a drink, it's hot outside – drinks are for sale on the boat. Bring sunscreen & footwear that can get wet if possible.
Don't: Forget to bring something to take pictures with. Don't be late! the cruise departs at 4:00 sharp.
Who can join the cruise?
This cruise is perfect for almost everyone. Depending on the tide & pick up location, guests may have to wade into the water to board the boat. The water is waist high and guests can bring their belongings in a regular backpack. Boracay blocks most of the sea swell, so waves generally aren't a factor, even if you're prone to seasickness.
What's the Schedule?
The meetup for the sunset cruise is at 3:30 in the afternoon, the boat departs at 4:00 pm sharp and the cruise runs until about 6:00 pm. On very rare occasions a storm might suddenly blow in which could cause a cancelation.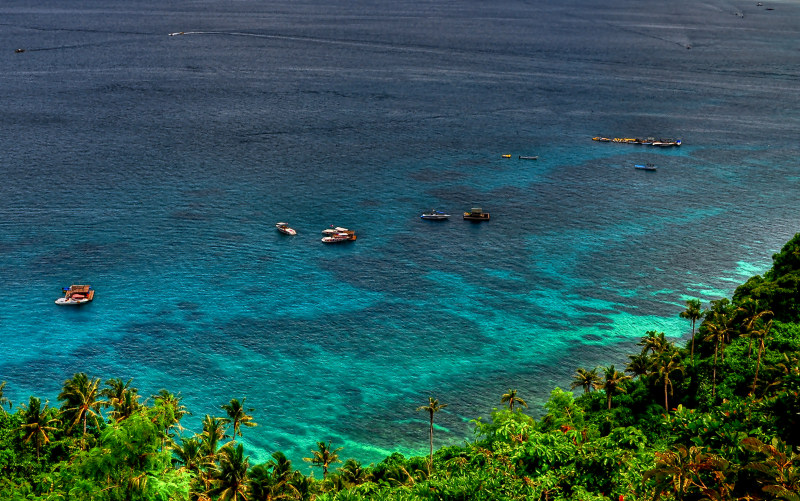 Island hopping is the all-time heavyweight champion of things to do in Boracay & the Philippines in general – a country of 7,000 islands. It's a good way to spend a little more time on the water with your company and take in some of Boracay's excellent nature-scapes. Options include a trip to Boracay's #1 beach – Puka as well as lunch.
Tips & Details
Bring: Swimsuit – If you choose not to swim you can still highly enjoy this day trip, however, if you're the type of person who just can't stay out of the water, there will be plenty of opportunities to enjoy. As always the tropical sun is hot, and burns are easy to collect out on the water. Sunblock is a good idea. If you have not eaten for some time feel free to bring snacks for the trip. If possible, bring a waterproof bag for your technology – simply for peace of mind.
Do: Enjoy the lunch! A tropical meal to keep you going through the day.
Don't: Forget to make new friends on the shared cruise option, everyone's in high spirits & it's a great way to socialize.
Who can join the cruise?
The frail and elderly might find the duration of the cruise a little long. Throughout the day we onboard and offboard a few times. Again, depending on the tide and pick up location, guests may have to wade into the water to board the boat.
What's the Schedule like?
The meetup for Island Hopping is at 10:00 am and the cruise runs for about three hours.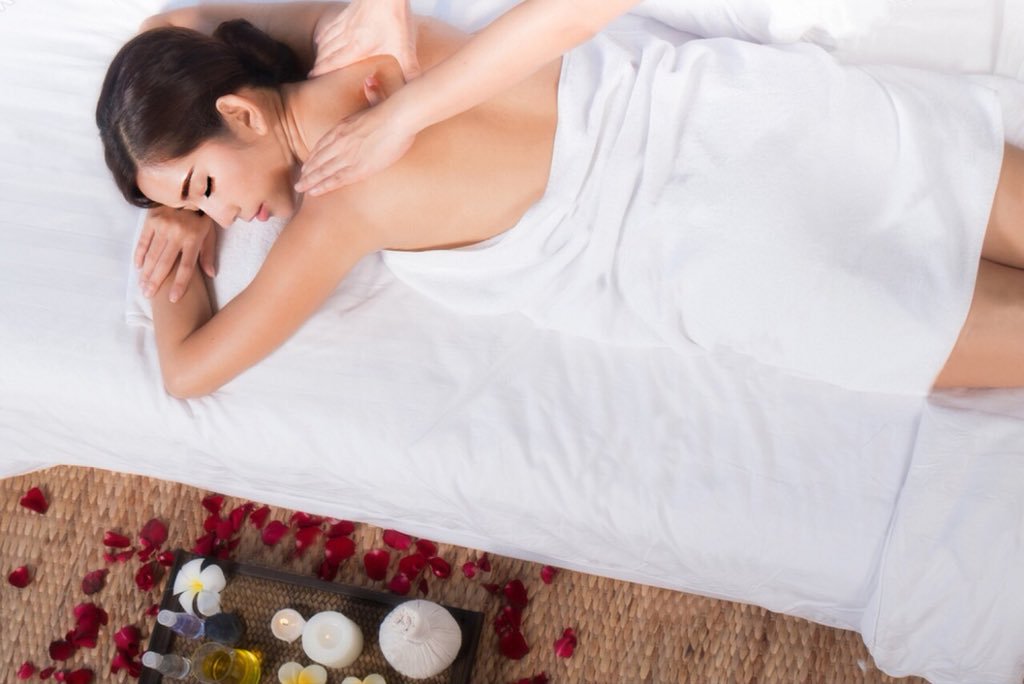 It's all about relaxing – A Spa and Massage package is a popular way to get your vacation going in the right direction. A wide range of options and styles are available on Boracay. One of our activity coordinators will meet you at your hotel and arrange your transport to the spa – fast & trouble free.
Tips & Details
Bring: a tired sore body; We'll get that all fixed up for you! Our coordinators will ensure you don't have to put any thought into the experience other than simply being there and enjoying it.
Do: browse through our quality spa packages and book the one that feels right for your needs. Maybe it's party recovery, maybe it's health and wellness; there's something for everyone.
Who is this activity good for?
Your massage therapist may ask if you have any pre-existing health issues, some of the more intensive spa experiences may require that you sign a waiver.
What's the Schedule?
Good news! a spa can be scheduled almost any time, your schedule is our schedule.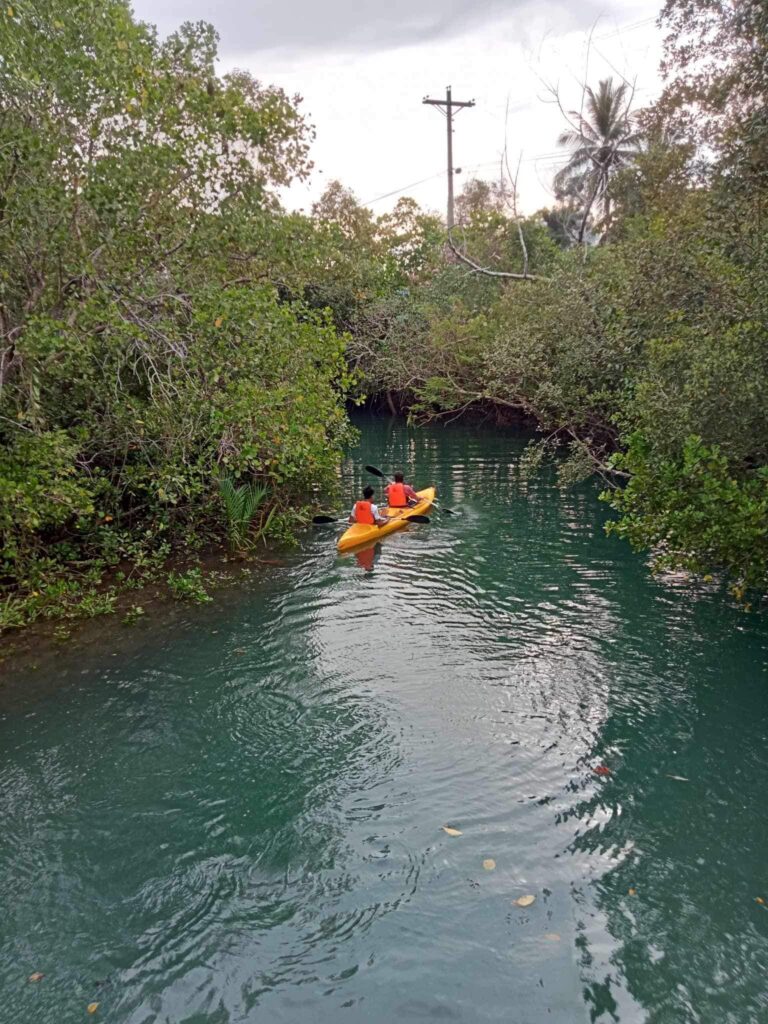 This MyBoracayGuide original activity is popular with guests because it brings several elements of adventure travel together with the nature and culture of the Philippines countryside. This idyllic river meanders through the municipality of Ibajay. The tour includes a lunch stopover and transport to the activity site on the Panay mainland.
Tips & Details
Bring: Swimming gear, and a pair of sandals that can get a little wet. Bringing your own waterproof bag for tech is a bonus but not a necessity, we'll provide one bag as well. The weather is most often hot and sunny, bring sunscreen as needed.
Do: Proceed at your own comfort level. Race the clock down the river or lay back on your board and float with the current. Enjoy lunch and get fit for fun!
Don't: bring too much gear. Standup paddle boarding is an easily acquired skill, but pack light or you will have difficulty pushing your friends off their boards when they least expect it. ¯\_(ツ)_/¯
Who can join the river tour?
You can expect moderate to heavy physical activity on this tour, depending on how far you want to push yourself. Good core body strength is beneficial. Guests should be comfortable in the water. It's overwhelmingly, a relaxed, stress-free, river adventure. Some sections of water flow faster than others but there are no large rapids. Any recent rain will increase your rate of travel down the river.
What's the Schedule?
The meetup for this activity is at 10:00am and goes until around 3:00 pm in the afternoon.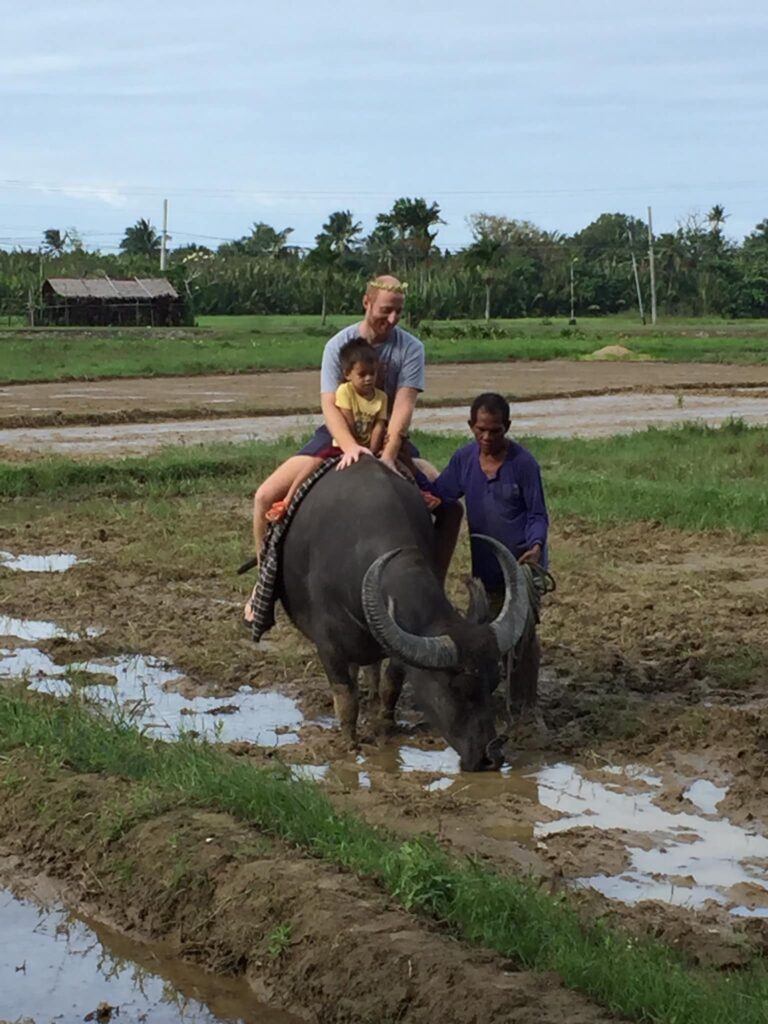 Eco tours are a great way to spend time learning with family and friends. Most tours take place on the mainland and are a great way to spend a day away from the intensity of Boracay & White beach. Check out a waterfall, learn about traditional arts and crafts, even go on a distillery tour. Maybe rent bikes and see what life is really like in the Province of Aklan!There are several different eco tours to choose from. Click through to find one that matches your interests and level of physical fitness. The scheduling can vary depending on whether it's a stand-alone adventure or part of a show tour with a regular performance schedule.