Welcome to a tale of two cities:
Roxas, located in the heart of the Philippines' Capiz province, boasts a rich history, vibrant culture, and an array of delectable seafood dishes.
Boracay is an island paradise, famous for its stunning white sand beaches, crystal clear waters, and vibrant nightlife. But how long does it take to get from the culture-rich Roxas to the beach haven of Boracay? That's what this post is all about.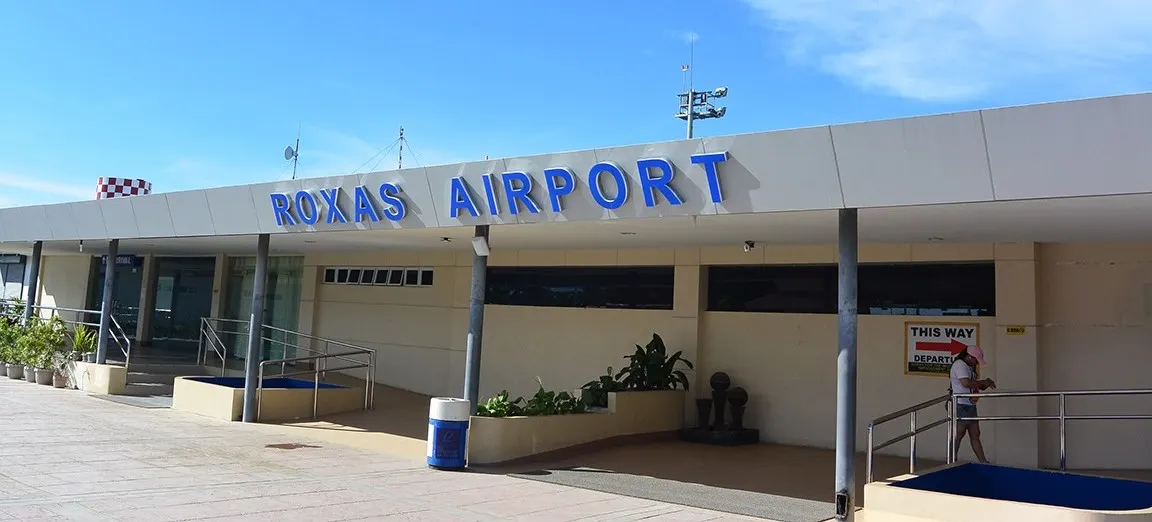 Roxas City Airport
Roxas Airport (RXS) offers domestic flights within the Philippines. Major airlines such as Philippine Airlines and Cebu Pacific operate flights in and out of Roxas Airport. Destinations primarily include Manila, Clark, and Cebu. However, there are no direct flights from Roxas Airport to Caticlan. Here are the typical routes you might expect:
Roxas to Manila (and vice versa): Both major airlines provide regular flights to Manila.
Roxas to Clark (and vice versa): This route is usually serviced by Philippine Airlines.
Roxas to Cebu (and vice versa): Cebu Pacific often operates this route.
Please note that flight schedules, frequencies, and routes can change due to a variety of factors such as airline policies, demand, and the impact of the COVID-19 pandemic. It is recommended to check the airlines' official websites or contact them directly for the most recent and accurate information.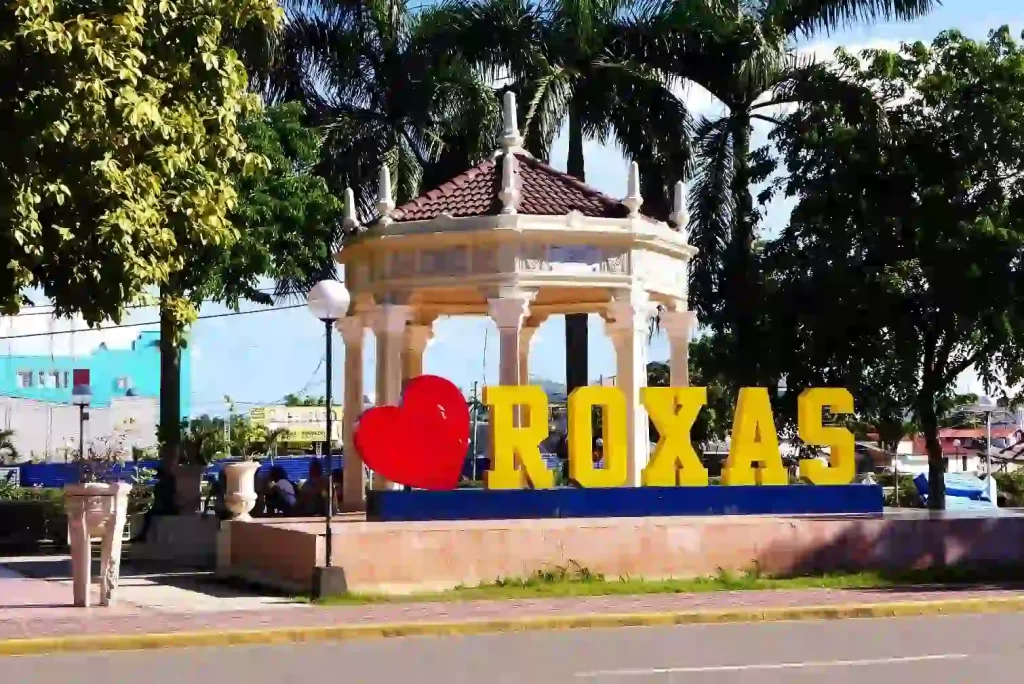 How to get from Roxas City to Boracay
Before you embark on your journey, it's crucial to plan your trip well. Consider the time of year, as weather conditions can greatly impact travel in the Philippines.
Land Travel: Roxas to Caticlan
The first leg of your journey involves a land trip from Roxas City to Caticlan. Check out the transport options below:
By Bus or Van
For budget-conscious travelers, public transportation is the cheapest way. Buses and vans run from Roxas City to Kalibo, and then you'll need to take another bus transfer to Caticlan, usually taking about 4 hours in total.
Option 1 Via Bus Transfer (Shared Transfer)
From Roxas City to Kalibo – 150PHP- 200PHP
Kalibo to Caticlan- 120PHP- 140PHP
Option 2 Via Individual Van or Shared Ride Transfer
From Roxas City to Kalibo- 170PHP
Kalibo to Caticlan -150PHP
By Private Van or Car
Traveling by private car offers comfort, and convenience, and is the fastest way, allowing you to control your schedule. The journey typically takes around 3 hours, depending on traffic and weather conditions.
Sea Travel: Caticlan to Boracay
The second part of your journey involves a short sea trip from Caticlan to the port of Boracay.
Caticlan Jetty Port: What to Expect
At Caticlan Jetty Port, you'll have to pay a terminal fee, an environmental fee, and your ferry boat ticket. The prices for environmental fees differ if you're a local or foreign guest.
On a Local Boat
From the port, you will ride a local Bangka boat to take you to Boracay. The journey usually takes about 10 to 20 minutes.
Navigating Boracay: From Cagban Jetty Port to Your Accommodation
Once you arrive at Cagban Jetty Port on Boracay, numerous tricycles and multicabs are available to take you to your chosen hotels. The travel time varies depending on where your accommodation is located on the island. Note that arriving at night can be more difficult since boat trips will wait until their full capacity is reached and there will be fewer land transportation options.
Cost Breakdown: What to Expect
The cost of your journey depends on your chosen modes of transportation. Private transport by car hire or taxi is more expensive but offers greater convenience. Public transport, on the other hand, is cheaper but may be less comfortable.
What to Do Upon Arrival in Boracay
Upon arrival in Boracay, check into your hotel, freshen up, and start exploring! The island offers a range of activities from lounging on the beach and water sports, to vibrant nightlife. You may also want to experience the ultimate sunset cruise.
Exploring Boracay: Activities and Attractions
Boracay is home to some of the world's most beautiful beaches, like White Beach and Puka Shell Beach. Apart from relaxing on the beach, you can try kite surfing, scuba diving, parasailing, and island hopping.
Food and Accommodation Recommendations in Boracay
Boracay offers a variety of accommodations to suit every budget. For dining, don't miss the fresh seafood, local dishes, and iconic fruit shakes.
Key Takeaways: Planning a Smooth Journey from Roxas City to Boracay
The journey from Roxas City to Boracay may involve a mix of land and sea travel, but it doesn't have to be complicated. Here are the key takeaways to ensure a smooth journey:
Proper Planning
The success of any trip hinges on how well it is planned. Make sure to check the latest travel advisories, weather conditions, and transportation schedules ahead of your trip. Always have a Plan B in case of unexpected changes.
Choose Your Mode of Transportation Wisely
Consider your comfort, and schedule when choosing between private car hire and public transportation for your land travel from Roxas to Caticlan.
Be Prepared for Fees
At Caticlan Jetty Port, you're required to pay terminal, environmental, and boat fees. Having small bills or exact change can expedite this process. You may book your transfer, and the guide will settle everything for you.
Pack Lightly and Wisely
Since you'll be transferring modes of transportation a few times, it's best to pack lightly. Also, don't forget to pack essentials like swimwear, sunscreen, and a hat for Boracay's sunny weather.
Familiarize Yourself with the Area
Upon arriving in Boracay, have an idea of where your accommodation is and how to get there. Knowing the layout of the island will make it easier to explore later on.
Follow Local Guidelines
Boracay has guidelines in place to preserve its natural beauty, such as rules against littering, single-use plastics, and smoking on the beach. Be a responsible tourist and follow these rules.
Stay Flexible
Lastly, remember that travel can be unpredictable. Delays can happen, weather can change, and plans can go awry. Stay flexible, keep a positive attitude, and make the most of your journey.
Remember, the journey is as important as the destination. With careful planning and a spirit of adventure, your trip from Roxas City to Boracay can be as memorable as the stunning beaches and vibrant nightlife of the island paradise itself.
Frequently Asked Questions (FAQs)
While Roxas City isn't directly adjacent to Boracay, it's relatively nearby in the context of Philippine geography. The journey involves a 3-4 hour land trip to Caticlan, followed by a short 10-20 minute boat ride to Boracay. Compared to many inter-regional trips in the Philippines, Roxas City to Boracay is fairly close.
The best time to travel from Roxas to Boracay is generally during the dry season from November to April. However, Boracay is known to be a year-round destination. Please note that weather conditions can greatly impact travel in the Philippines, so it's always good to check the weather forecast before planning your trip.
Yes, you can drive from Roxas to Caticlan Jetty Port, which usually takes about 3 hours. From there, you would need to take a boat to Boracay. However, please note that cars are not allowed on Boracay island, so you would need to find parking at the Caticlan Jetty Port.