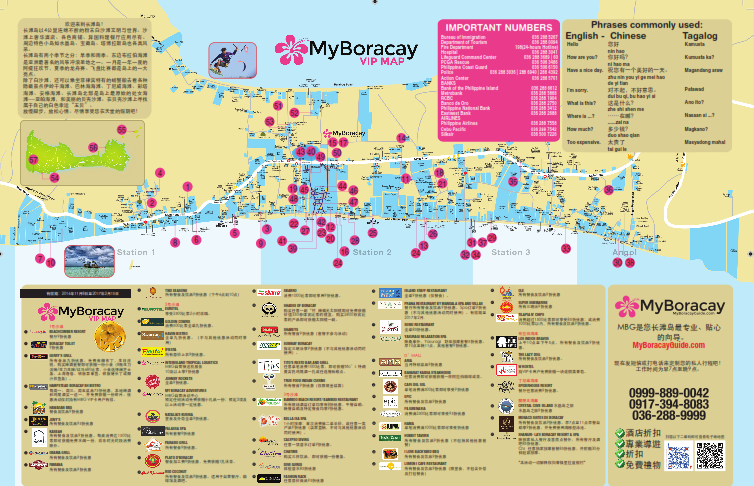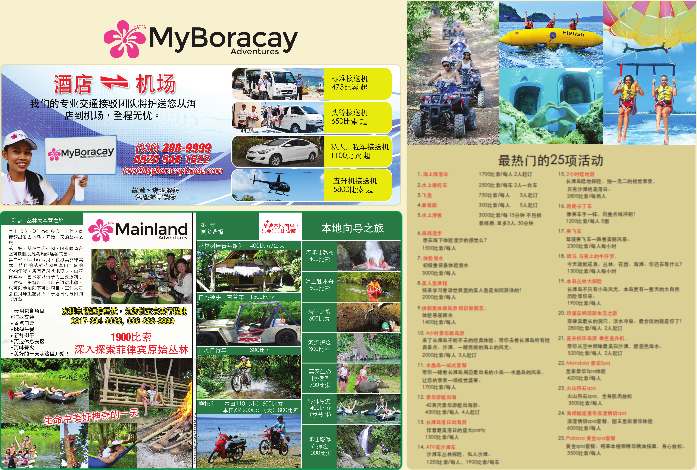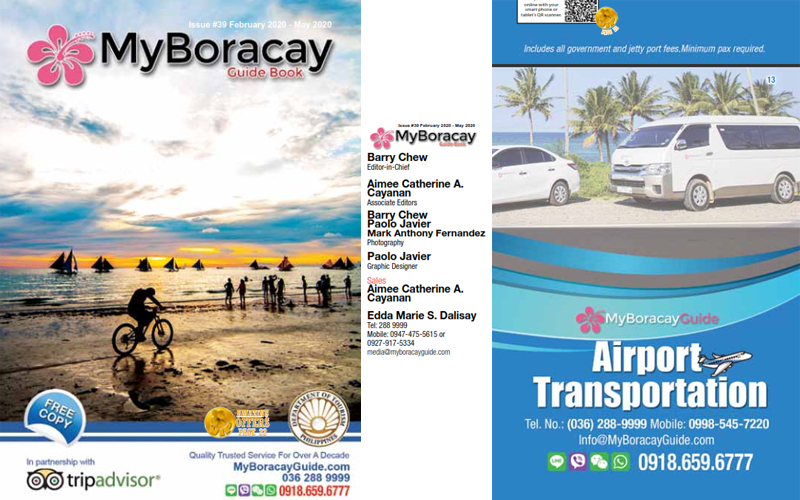 The best things in life are free!
Boracay is a small island with a thousand wonders to discover. I'm sure you've heard a lot about the appetizing restaurants found in D'mall, the beautiful Puka Shell Beach, the caves at Crystal Cove and even the famous Willy's Rock.
But how will you be able to find these attractions if you don't even know how to get there?
My Boracay Guide Book, Map and VIP Card has been in distribution for more than seven years at the Caticlan Jetty Port, Shangri-La's Jetty Port and also at Fairways and Bluewaters Jetty Port, helping thousands of tourists coming to Boracay to have positive experiences.
How do you get the discounts and free info?
Before you get on the pump boat be sure to stop by the My Boracay Guide office at the jetty port and pick up a Guide Book or Map from 9:00 AM – 6:00 PM for FREE! Yes, they are FREE. Every quarter our team updates the Guide Book, Map and VIP Card highlighting the different businesses on the island and introducing you to the new ones.          
If by chance you weren't able to get a copy on your way in, don't worry. They are also available for download or can be viewed on our website myboracayguide.com! QR codes are also seen on the guide book and map for direct download to your iPhone and Android phones, if you don't want to carry around a hard copy.
The guide book is filled with great information about Boracay. From investment opportunities, hotels, shopping centers, restaurants, bars, spas, activities. Yep, basically it shows everything that you need to know! It includes a map of the different stations for easier location of the establishments since logos are highlighted. It is designed to be pocket sized so you can bring it anywhere! The guide book also serves as a souvenir since you can pass it to your friends and family when you return home.
Aside from the guide book, there is also the My Boracay Map which shows the whole map of the island and the many points of interest. This is also easy to carry around and has the logos of all the best local businesses highlighted making it easy to find where you want to go.  Even the shops and restaurants found in D'mall have a separate map (check the back of the map).
Activities and Transportation services are also offered on the map in case you want to try some exciting activities or be taken to the airport at the end of your stay, you know who to call.  The back of the map hosts all the best bars and restaurants for you to choose where to dine and drink.
Grab a guide book, grab a map, everyone's a VIP! Everyone's a VIP!